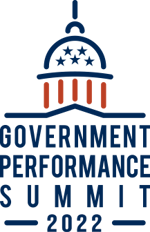 Important COVID-19 Information
Currently we are requiring all participants to present proof of vaccination onsite before collecting their badge.
Depending on the development of the COVID-19 pandemic and the corresponding legal framework, there may be various precautionary requirements in place for the event, which could include social distancing, mask-wearing, proof of vaccination status.
Actual requirements on the day of the event will depend on the situation at the time, but we will post the latest developments here. It could also be that we need fewer measures if the COVID-19 incidence is significantly lower or non-existent.
The health of our participants, speakers, exhibitors, service providers, and employees is our top priority. To ensure the greatest possible safety for all visitors during the event, we have a comprehensive safety and hygiene concept for the event. We continuously adapt this concept to the situation and are in close contact with the authorities and the event location.
All registered participants will receive further detailed information on safety and hygiene measures immediately before the event and onsite.
If, contrary to expectations, the event does not take place due to COVID-19, tickets will automatically be converted into virtual tickets until we reschedule the event within 30 days.
We are optimistic that with your cooperation we can support the fight against coronavirus.
Interact and learn. This live event will provide you the opportunity to interact and connect with the speakers, workshop instructors, other attendees, and sponsors and exhibitors. Come equipped with your questions.
Questions?