2022 Government Performance Summit
A Time For Change: Setting Strategic Priorities for the Future | Virtual Event | June 15-16
Learn, Network, Share
Hosted annually since 1999, the Government Performance Summit (GPS) is the annual performance management event for the Federal, State & Local government organizations. The Summit is led by speakers from upper echelons of the Executive and Legislative branches, subject matter experts in Federal, State, and Local space as well as industry leaders well versed in implementing increased efficiencies, and improved processes with quantitative results acknowledged by their programs and agencies. GPS establishes a network of attendees and decision-makers who determine management policy from Federal, State, and Local Administrations as well as US Congress.
The Summit has been designed to help individuals and teams overcome their challenges by moving beyond basic measurement and reporting to better engage the executive team into driving transformational government performance improvement.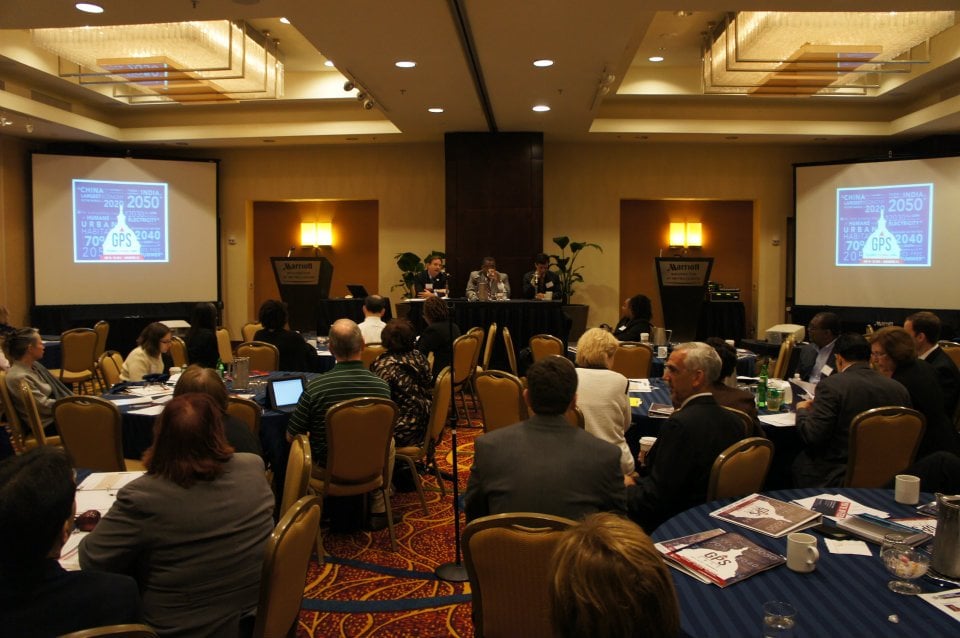 June 15, 2022 Day 1

Jeffrey Yefsky
CEO at The Performance Institute
8:00-8:50
Budgeting and Financial Management Track

Pam Coleman
Associate Director of Performance and Personnel Management at Office of Management and Budget
9:00-10:15
Leadership Management
Panel
11:35-12:20
Evidence-Based Innovation
Panel
1:30- 2:15
Reorganizing and Streamlining
Panel
2:20- 3:05
Customer Experience
Panel
4:15- 5:00
Solicitation for Ideas and Concepts for Performance Management Community
Panel
June 15, 2022 Day 2
10:45-11:30
Strategic Performance and Budget Integration & Strategic Performance and Budget Integration
Budgeting and Financial Management Track
Performance-based budgeting is based on the premise that each agency's budget recommendations/requirements must be directly linked to an agency's mission, goals, and objectives. OMB policy requires an integrated budget and performance submission describing outcomes and outputs in sufficient detail to adequately allow OMB to review an agency's budget submission. To be consistent with this policy, agency budget submissions must include integration of performance measures that allow objective determination of an activity's success in achieving its goals and the resources needed to achieve those goals. To execute this policy, it is imperative that agency budget requests be linked to performance to provide the means for determining what results are expected from the use of financial and personnel resources.

Dorothy Potter
Professor of Practice - Government Financial Management and Leadership at National Defense University's College of Information and Cyberspace

David Harvey
CFO Academy Professor of Practice - Government Financial Management and Leadership at National Defense University - College of Information and Cyberspace
11:35-12:20
Diversity Equity and Inclusion
1:30-2:15
Creating an organizational culture and enabling environment for continuous performance improvement
Performance Management and Evidence-Based Innovation Track
Federal managers often find themselves adopting a compliance focus when it comes to performance management, gathering data for KPIs, developing reports and essentially concerned more about "feeding the beast" and "answering the mail" rather than the value of performance management and improvement. This session will explore a range of strategies that managers and leaders can consider to create and mature a culture of continuous improvement that embraces collaboration, learning and innovation.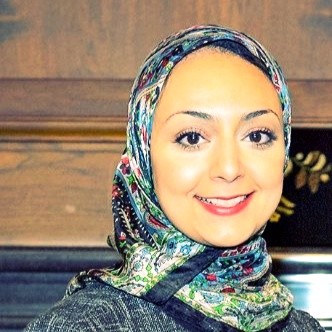 Noha Gaber
Chief Strategy Officer at U.S. Department of Commerce, Economic Development Administration
2:20-3:05
Transforming Culture & Management with More Effective, Modern Meetings
Workforce Performance Track
3:10 - 3:55
Performance Management and Evidence-Based Innovation
June 15, 2022 Day 3
10:45-11:30
Growing Your Organization's Commitment to Diversity, Equity, and Inclusion
Diversity Equity and Inclusion Track
Join a discussion on growing your knowledge of diversity, equity and inclusion (DEI) and hidden biases in regard to internal and external relationships. Increase your understanding on the impacts of hidden bias, how to identify our own biases, and strategies to remove biased behavior in your organization. Start to shift your DEI commitment into an actionable and accountable plan. 

Erica Stewart
Mayor of City of San Luis Obispo, CA
11:35-12:20
Budgeting and Financial Management

Heather Bray
Financial Analyst/Fellow of City of Kansas, MO/ PI
1:30-2:15
Process Management for Sustained Excellence in Customer Experience
Workforce Performance Track
No matter how nice you are to a customer, if it takes an elephant's life span to get what they need, the CX is a flop. There is a tried-and-true way to make sure the time it takes to deliver a service/product and the quality are excellent and consistent. That way is "process management". This presentation will explain the simple actions needed to manage a process and produce reliable service that can restore trust in government.

Christine Helfin
Office of the Deputy Secretary of US Department of Commerce
2:20-3:05
Performance Management and Evidence-Based Innovation

Nicole Puri
Chief Risk Officer US Department of Treasury
June 16, 2022 Day 4
9:00-10:15
So You've Got a Plan. Now what? - Translating strategic plans into actions and results
Panel
How can you create a planning document for your organization that stands the test of time and doesn't just sit on a shelf? Developing a strategic plan and establishing an ambitious performance framework can be difficult at the best of times. While CFO Act Agencies have the A-11 Part 6 as a guide to develop their new Agency Strategic Plans, current circumstances demand more agility and creativity in our planning and organizational performance management activities. This panel discussion with three Federal performance leaders will spotlight lessons learned and best practices for savvy strategic planning, opportunistic goal setting, and effective implementation during this time of change.

Stephen Brockelman
U.S. General Services Administration

Lenora Stiles
U.S. Department of the Treasury

Joshua Vogel
U.S. General Services Administration

Jason Bossie
U.S. Small Business Administration
10:45 -11:30
Workforce Performance
Panel
11:35-12:20
Performance Management
Panel
4:15- 5:00
Benchmark Your Experiences: Results of the Government Performance Management Survey
Panel
June 16, 2022 Day 5
10:45 -11:30
Technology for Transparency
Open Data and Transparency Track
Discuss successes and methods for creating efficiencies to build capacity towards transparency in the Federal Government.

Michael Peckham
Executive Officer, Acting Chief Financial Officer & Director Financial Management Portfolio, Program Support Center of U.S. Department of Health and Human Services (HHS)
11:35-12:20
Leveraging Crisis for Enhanced Resiliency and Sustainability
Reorganizing and Streamlining Programs

Kerry Bass
CEO & Principal of Potential To Reality Consulting, LLC.
1:30- 2:15
Shaping the Future of Government with Data
Data Analytics and Data-Driven Decision
Cities churn out vast amounts of data 24x7. What happens when we start to convert this raw data into information, knowledge, and wisdom? Learn what happens when the City of Albuquerque combines technology, data, and the community to get people to classes quicker, get online, and spend family time in the park.

Mark Leech
Deputy Director of Albuquerque
2:20-3:05
Centering Equity in Government Customer Experience
Improving Citizen Service Track
The best experiences happen when individuals are able to receive the services they need with minimal barriers present. Focusing on the customer allows experiences to be shaped by the customer but what happens when equity is not intentionally built into that focus? Centering equity while developing an intentional customer experience allows for the most vulnerable and underrepresented communities to navigate government with low barriers. This discussion will explore how you center equity in service design and delivery.

Brittany Carter
Research Analyst of King County, WA (Office of Performance, Strategy, and Budget)
3:10 - 3:55
Leveraging Data for Insights
Data Analytics and Data-Driven Decision-Making Track

Alisson Cordell
SAS U.S. Government and Public Sector or Maryland State and Local Government • District of Columbia
June 16, 2022 Day 6
10:45 -11:30
Equipping and Empowering Departments to Make Data-driven Decisions
Reorganizing and Streamlining Programs Track
The best decisions are made when operational units are empowered and equipped to make data-driven decisions. Attendees will learn about successful and unsuccessful efforts to empower and equip those departments. They will also learn how to develop a strategy that balances operational and enterprise-wide data analysis and decision making. This will be an interactive session where attendees will work on a strategy to democratize data-driven decision-making

Rafael Baptista
Strategy and Innovation Director of Buncombe County Government
11:35-12:20
Research-Based Presentation
1:30-2:15
Improving Citizen Service

Russ Jensen
Director of City of Knoxville, TN
2:20-3:05
Making Data-Driven Decisions Using ERM
Data Analytics and Data-Driven Decision-Making Track
This session will explore how to use ERM as a framework for making data-driven decisions. ERM helps organizations identify the most actionable data that can inform strategic decisions - for leaders as well managers and front-line staff. ERM can help foster a data-driven culture, ensure data is centralized and accessible, and identify the most critical key risk indicators (KRIs) for an organization.

Marianne Roth
Chief Risk Officer of Consumer Financial Protection Bureau
3:10 - 3:55
Performance Management without the Blame: Improving And Evaluating Services Across Organisational Boundaries With The Public Sector Scorecard.
Improving Citizen Service Track
Performance management is often implemented top down, with limited involvement from service users, staff or other relevant stakeholders. This talk will begin by discussing a number of critical success factors for successful implementation of performance management in government and how these are taken into account by the Public Sector Scorecard, an outcome-focussed performance management framework which adapts and extends the balanced scorecard to fit the culture and values of the public and third sectors.

This talk will describe how the PSS works across organisational boundaries and involves service users, staff and other key stakeholders. Three case studies will be described: improving ethnic minority employment, reducing obesity, and integrating health and adult social care.



Max Moullin
Director of Public Sector Scorecard Research Centre
Are there special discounts for groups?

Yes, we have special discounts and benefits for groups of 5 or more. Please contact info@performanceinstitute.org to learn more about group pricing
Will the event be in-person or virtual?

We're so excited to announce we'll be going back to in-person events in 2022! However, we will also have a virtual option available for our event in case you are in another state, country or don't feel like traveling yet.
How can I get my SF-182 form for GPS22 in order to get authorization?

We got you covered. Here are the completed SF-182 forms for the different options you have for attending the 2021 Government Performance Summit. Just download them, fill them up with your personal information and send them over to elena.mallo@performanceinstitute.org
How can I pay for the event?

You can pay for the event through our website, once you click on Buy Ticket you will be redirected to the checkout which will allow you to buy your ticket.

If you want to pay by check, please contact info@performanceinstitute.org
Will I get a certificate for my participation?

Absolutely! You'll get your participation certificate whether you participate in person or virtually!