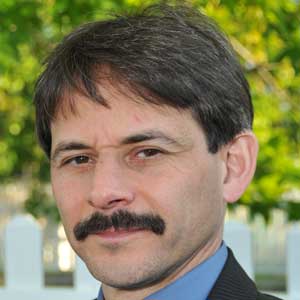 Marc Berson | Senior Fellow – Process Improvement
Marc D. Berson, PMP, CSSBB, President of Practical Management Envisioneering (PME) LLC, has 30 years experience as a program director, practitioner, advisor and instructor of strategic planning, business case analysis, performance metrics development, business process reengineering, performance improvement, quality assurance, workforce analysis, organizational efficiency, work measurement, staffing standards, workforce modeling, project management, acquisition strategy and support, strategic sourcing, and related management consulting initiatives.
As one example, he directed the development of predictive workforce staffing models for the Federal Aviation Administration (FAA) for almost 10,000 Air Traffic Controllers. Similarly, he has been designing workforce models for the Pipeline and Hazardous Material Safety Administration (PHMSA). Mr. Berson has also been leading workforce planning efforts (including demand analysis, supply analysis, guidance, training, etc.) at the department level for the Veterans Affairs.
Applying six sigma, industrial engineering and statistics principles and techniques, Mr. Berson has directed study teams in data collection and analysis for many public organizations (large and small) including Federal, State and Local levels of government, as well as other entities. He has reengineered processes, designed performance metrics and determined appropriate staffing to improve efficiency, effectiveness, and productivity for a large variety of levels and functions in countless organizations.
Mr. Berson brings focus on aligning performance requirements to an organization's mission, vision, and strategic objectives. Mr. Berson is a subject matter expert and instructor in the entire life cycle of procurement – from procurement strategy to solicitation development to contract administration to quality assurance. He also specializes in alternative methods of sourcing (e.g., outsourcing, competitive sourcing, strategic sourcing, shared service agreements, multi-sector workforce analysis, etc.), survey instruments, benchmarking, best practice analysis, cost analysis, etc. He has provided training to hundreds of government personnel and previously served as the Director of Sourcing and Acquisition Management at Grant Thornton LLP.
He has served as a Director and Editor for the Institute of Industrial Engineers (IIE) and the Society of Work Science. Mr. Berson is a Certified Six Sigma Black Belt (CSSBB) through the American Society for Quality (ASQ), and currently serves as Chairman-Elect and Newsletter Editor in the ASQ Government Division. He is also certified as a Project Management Professional (PMP) through the Project Management Institute (PMI).
Mr. Berson has a Masters of Engineering Administration from Virginia Tech and a BS in Commerce and Engineering from Drexel University.